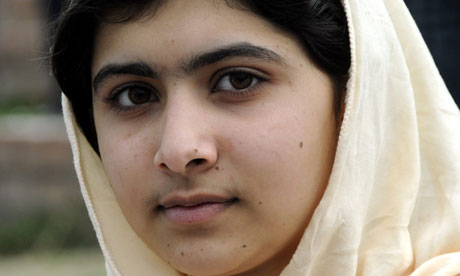 The following post came from my good friend Matt Evantoff who is a communications and messaging expert. It is worth repeating here.
"12 Lessons from the Best Speech of 2013: Malala and Public Speaking"
Malala Yousafzai addressed the United Nations and delivered what can only be
described as the best speech of 2013, as well as the most powerful address of
this decade (so far.) Malala Yousafzai is a great global communicator.
She is sixteen years old, and was shot in the head, at point blank range in
Pakistan, less than one year ago. Malala was shot because she wanted to…
learn. And she was a young woman. A young woman who wanted to learn.
The goal of the shooting was to silence her. The result was the creation of an
inspirational advocate for global education who has the ear of the world.
Malala Yousafzai is an exceptional public speaker, period. Not a young speaker.
An exceptional public speaker.
Please click here to watch and read more: